Steve Garson
707 439-5323

me@
stevegarson.com
To Main Photo Page:
www.garsondesign/
photos


Dee Dee and Steve to SF 01/07/2006

To my old work places: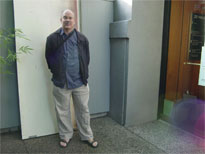 222 Vallejo St., San Francisco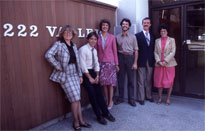 Same place, but back in 1979.
27 years ago - e-gads! I was like, way younger, that's me 3rd from the right. Bernard Hodes Advertising (BHA) Worked there 10/26/1979 - 08/02/1982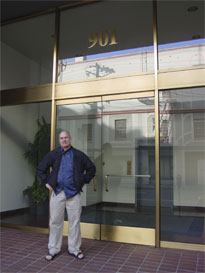 Rudy Gomez Photostats (RGP)
02/16/1979 - 10/26/1979
901 Battery St., San Francisco

To across the street: Designer's Choice Furniture (next to old Busvan, where I used to find old books).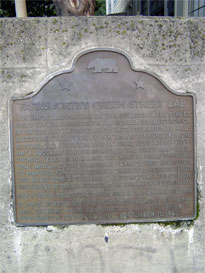 To: Just around the corner on Sansome St. and Green St. The Farnsworth Green Street Lab. Little monument sign where TV was invented.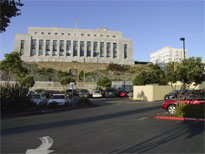 To: Parked by the SF Mint
This is where Rick Golan, my boss and the Art Director when I worked at BHA lived, in the apartment complex to the left of the mint. He had a great place on the top left floor.

To: World Sausage Grill
2073 Market St (and Duboce) SF, CA 94101 415-621-7488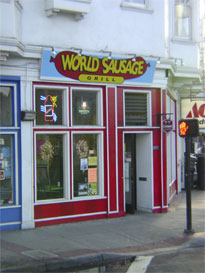 Funky little sit down place, very SFy. Near the Mint. No Schwarz Sausages but organic from places in Petaluma, etc.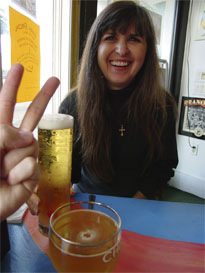 SG had Lamb, DD had Chicken Apple. Very good on toasted french bread bun. Foreign beers. Found on internet.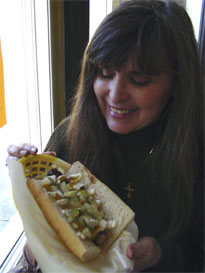 To: Flax (no photos)

orig:022106rev:022106
Steve Garson
U