.....
Garson Design represents!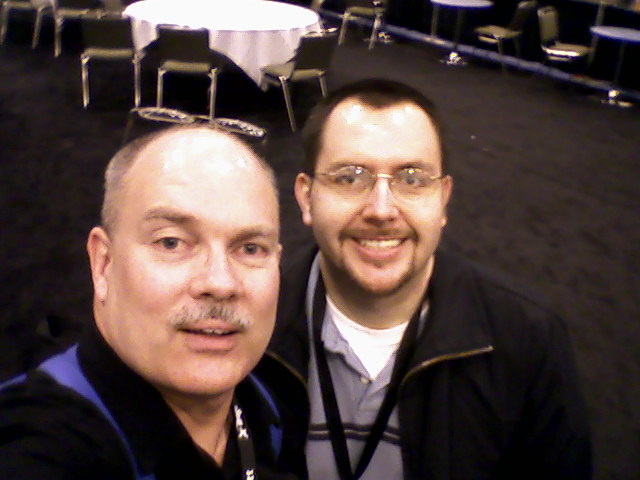 Steve Garson and Mariano Chácon with our obligatory cellphone phone at the 2008 MacWorld show at the Moscone Center in San Francisco.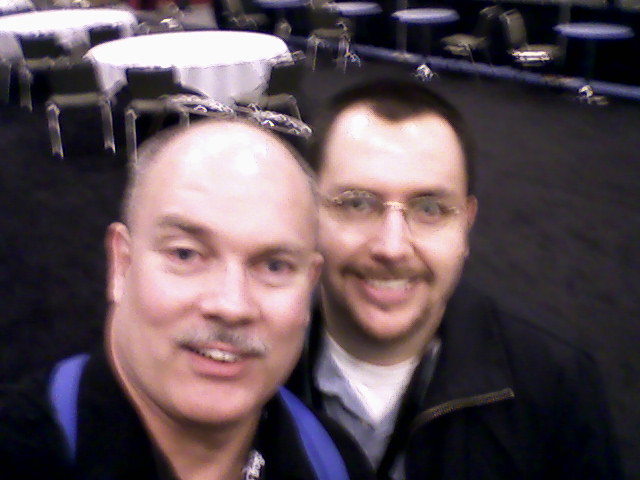 Ok now for a blurry take.

.....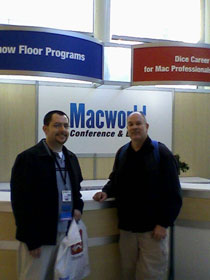 2 happy design nerds after a successful day at the digital races. We had someone take the cell phone photo - that's the last time I ever saw my phone...just kidding.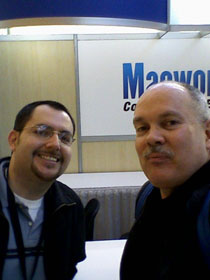 Cell phone photos aren't half bad - can't say the same for the models.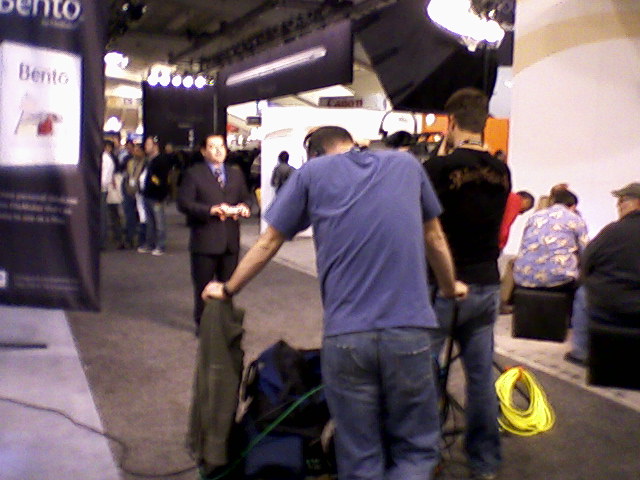 Hollywood creeps into the scene.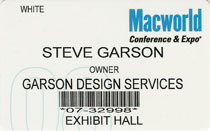 • macworld.com
• facebook.com/Macworld
• en.wikipedia.org/wiki/Macworld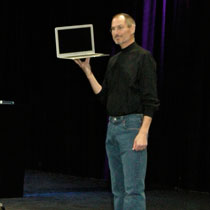 Due to health reasons, the 2008 MacWorld show was the last one that Steve Jobs gave the Keynote speech. 2009 was the last MacWorld show Apple attended. The show continued until it's last show in 2014. The magazine continues on.




• For dinner.... on to Tommy's Joint!



U