Owner, Garson Design Services
Fairfield • Sept 92 - present
Full-service graphic design studio to include the items listed at bottom of this resume. Specializing in being able to quickly perceive client needs, define the creative challenge, appropriate design solutions and the provide the expertise and equipment to take through final production. Clients: Bank of America, Budweiser, California Academy of Science, City of Fairfield, Clif Bar, Fairfield Cycle Center, FF/SS Chamber of Commerce, Galaxy 8 Cinemas, Hilton Hotel, Kaiser Hospital, Lucasfilm, Microgenics, Pacific Bell, Specialty Brands, Target Stores, Travis AFB, etc.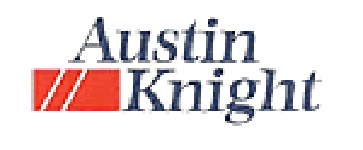 Art Director/Manager,
Austin Knight
Sausalito May 86 - July 92
Similar work as with BSA but higher level and volume. Set up and purchased national agency DTP system. Hired staff and trained to design and produce everything from small space B/W ads to 4/C separated film for posters in-house. Pushed envelope for Mac design, illustration, and production. Worked closely with clients/sales to come up with creative concepts and cost estimates to work within their budgets. Clients: Bank of America, Novell, Tandem, UCSF, City of Palo Alto, TRW, Varian, Group Health, etc. Note: MP Worldwide, (TMP) (Owner of Monster.com Link 1 2) acquired Austin Knight Advertising in April 1997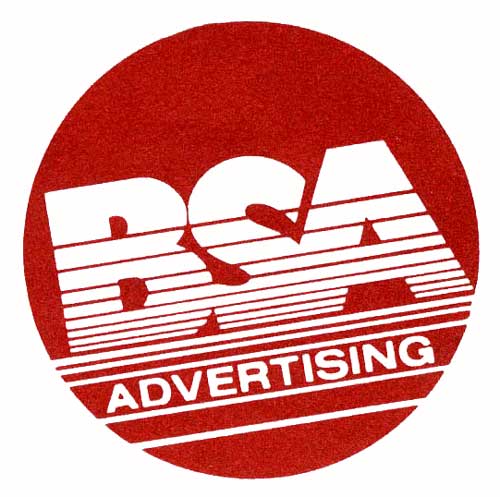 Art Director, BSA Advertising
Mountain View Jan 83 - May 86 Developed full service art, stat and typesetting departments and managed staff. Serviced a wide range of clients for employee communication and recruitment needs. Concepts, from rough to finish, newspaper, trade magazine, and printed collateral pieces. Worked closely with copywriters, illustrators, photographers, and production personnel. Utilized strong indication skills when appropriate. Clients: Best Foods, Kimberly-Clark, Smith-Kline Diagnostics, Convergent Technologies





Assistant Art Director, Bernard Hodes Advertising
S.F. Oct 79 - Aug 82
Integrally involved in all phases of design and production work for advertising and graphic design. Under tight deadlines, concepted and produced a wide range of ads and collateral for clients. Clients: Bank of America, Federal Reserve Bank, Washoe Medical Center, Kaiser Engineers. Now named
Hodes Group
.






Camera Operator, Rudy Gomez Photostats
S.F. Feb 1979 to Oct 1979
Operated a Agfa-Gevaert 9600 vertical photostat camera. Made PMTs (Photo Mechanical Transfers), film pos and negs, etc.





Spec. 4, United States Army
Ft. Lewis, WA
Dec 1975 to Dec 1978
• Illustrator (MOS 81E) for the battalion, • Airframe Repair (MOS 68G20) sheet metal work on mostly on helicopters – Hueys and Cobras, • Aircraft Armament Repair (MOS 45J2T) electrical and armaments systems on Cobra helicopters. http://www.us.army.mil


Education

Academy of Art University
San Francisco
Bachelor of Fine Arts in Advertising Design, May 85
Honor: Award of Excellence
• A of A Link



University of San Francisco
San Francisco
Bachelor of Fine Arts in Liberal Arts and Sciences, May 85

Fort Steilacoom Community College
Lakewood, WA (next to Tacoma)
Assoc. of Tech. Degree,
Liberal Arts and Fine Arts,
1976 — 1978
Attended while I was stationed at Fort Lewis
Note: Fort Steilacoom Community College became Pierce College Fort Steilacoom in 1986. 030509
www.pierce.ctc.edu/whatis/
history.php3

El Cerrito High School
10th – 12th Grade
Fall 1971 - Spring 1974
Portola Junior High
9th Grade
Fall 1970 - Spring 1971


US Army
Honorable Discharge 1979
Trained as Illustrator, Drafting, Helicopter Sheetmetal (Huey, Cobra, Chinook), Helicopter electronics (Cobra AH-1G).

• GDS Education web page

Awards
• West Awards: Varian Broch, Amdahl & Novell Booths and U.S Bank Employee Referral Program
• Advantage Awards: Nike and DHL ads
• American Graphic Design Award: Gaw Van Male, Engelhart Gourmet Foods, Range Brothers, Elko Convention & Visitors Authority
• GDS Awards web page

Organizations
Fairfield/Suisun, Vacaville & Vallejo Chamber of Commerce Member. Produced the monthly newsletter: Business Issues. Vacaville Chamber of Commerce Member since 1999. Art Directors & Artist Club - Sacramento, Printing Industries of Northern California PINC - San Francisco, Camellia Koi Club - Sacramento Past Director

Computer Skills
Software:
Adobe Illustrator, Pagemaker, Premiere, Photoshop, Quark Xpress, Macromedia Freehand, Dreamweaver & Fireworks, Microsoft Word, FileMaker Pro and etc. Hardware: Most peripherals including scanners and Agfa 9800/RIP/processor
Hardware:
Macintosh Power PC G5 (2ea), iMacG5, G4 portable and older G3s & Server (1ea) with multiple 1.2tb hard drives, Emachines PC 550 running Windows NT, 17" & 20" color monitors, Epson 2400dpi scanners, CD ROM drives, QMS 6100 1200dpi 11 x 17 Color printer, Lexmark 600dpi 8.5 x 14 Color printer, Epson 13 x 21 color printer, Comcast Cable Internet Access.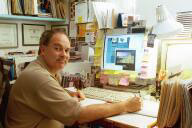 Owner, Steve Garson at his station
Click for larger view
• What's up with Steve's personal life?!
101106


U