For Immediate Release
August 01, 2007
Contact: Steve Garson
• 707 428-1743 • mail@garsondesign.com

Professional Work at Economical Pricing Pays Off
• Download Press Release PDF(823k)
• Download 15th Anniversary Brochure PDF(590k)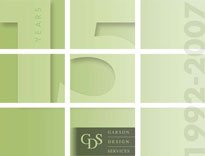 15 years in business seems like a long time to have past so quickly for us at Garson Design Services. After serving as art director for over 12 years at various San Francisco bay area advertising agencies - owner, Steve Garson, decided the time was right to serve the north bay in Solano county. Armed with those years of solid experience with a goal of low cost but professional capabilities, the growth has been consistant. Our success has been centered on providing a client and product centered design approach drawing from a wide breath of styles to suit any taste. We look forward to continued growth and service on into the future.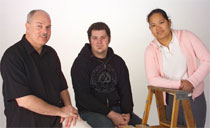 042107
Steve Garson - Owner/Graphic Designer
Eric Wojan - Graphic Designer
Nelisa Agustin - Accounting/Admin
_________________________

Advertising agency experience developed many of our skills - getting to know the client, their service or product, quickly, targeting their demographic market and developing a unique look that just happens to win awards as in the case of the campaign for Engelhart Gourmet Foods & Gaw Van Male.

Since 1992, Garson Design Services has been providing full service graphic design to a wide range of clients. We focus on helping companies promote their product or service to create a lasting impact on the targeted viewers and stimulate them into action. Our combined expertise provides clients a rich resource of ideas and methods to choose from. Contact GDS when you need to communicate your next message...that will stand the test of time. 707-428-1743 • www.garsondesign.com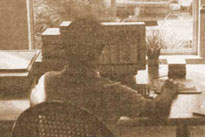 GDS office 1992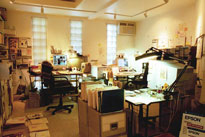 GDS office 2000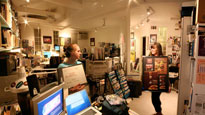 GDS office 2007
U