{PhotoBody1}




FileMaker Pro is a database, ... a place to store and manipulate data.

FileMaker Pro is the best combination of ease of use, and powerful data management, of any database, available for any computer, anywhere! Beginning users will find that it "makes sense". Experienced users will find it a source of never ending discovery.

FileMaker Pro is reviewed with consistent high ratings. It is the largest selling database for Macintosh and Windows for strictly database purchases.

The databases made with FileMaker can be used on Macintosh and Windows computers, even at the same time on a network!

Databases can be easily networked with no additional software, on local networks, or on the Web. (A server version is available for high transaction applications.)

Garson Design Services develops databases exclusively with FileMaker Pro.

Find out more about FileMaker on the FileMaker, Inc. web site. If you're new to FileMaker, there are trial versions available for download.
{body2}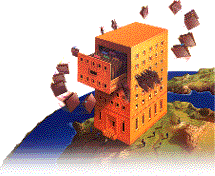 See example
U