L
abeling and packaging design is one of the most direct connections to a product there can be... it's right on it. That's why it takes the most care and consideration from both the client and the designer. The packaging needs to represent the product while it sits on a shelf - away from the help of the companies sales people. GDS should be your packaging designer choice - we have the experience, the design skills and knowledge of different printing methods. We can also create the necessary supporting pieces: sell sheets, logo design, web site, etc.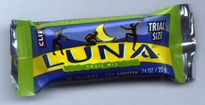 Client: Clif Bar
Job: 4552Luna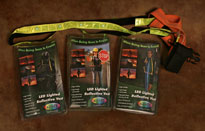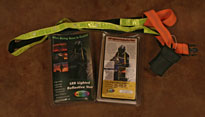 Client: Lite It Brite
Job: 4888Crtdn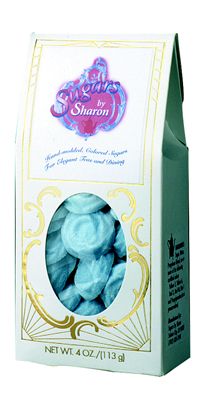 Client: Sugars By Sharon
Job: 4564SAbyS
---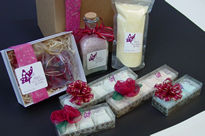 Client: Sue's Fancy Baskets & Soaps
Job: 4686Clabby
• More Photos
---
UPC Codes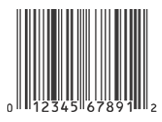 Need to track sales and order numbers? UPC codes speak a global language of accuracy and inventory control.

In order for your company to have UPC codes on your packaging, you must first become a member of the Uniform Code Council, Inc. (UCC). This enables you to place a UPC code on your product and distribute it in the marketplace. The UCC will assign you a prefix number that uniquely identifies your company. You will use that prefix to create the 12-digit Global Trade Item Number (GTIN) that's encoded in the UPC symbol. To learn about membership in the UCC, visit: http://www.gs1us.org/

(used to be: www.uc-council.org 11/05)

We design packaging and labels with UPC codes using the specific guidelines required to produce bar codes that scanners can read at the point of sale.

For final printing the bar code is usually a seperate ink plate to insure a dense black.
Organic Sausage Labels
Client: Engelhart Gourmet Foods (EGF)
Job: 4774EGF.BF-Lbls
• A new line for EGF. These labels were printed days before a national organic foods event in Anaheim. They are now overwhelmed with new orders.
Award Winning!
• We also designed the Brooks Farms logo, ads and their website:
http://www.engelhartgourmet
.com/02_05brksfrms.htm