We are the professionals at sizing up your job and get you the best pricing.

We shop for the best quality at the best pricing the nation over...even to include Canada.

If a client gives us a budget we usually can find them 4 color pricing for the price they would get 2 color printing locally here in the Bay Area and Solano County. The result is being able to give our clients the most bang for their buck!

If it prints...we can do it.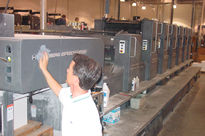 The printing press for our presentation folders and larger brochures...a large 6-color Heidelberg press.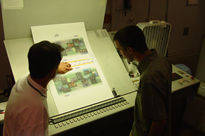 Press check in progress for the Aanko Technologies folder. That is our Dan Fein on the right.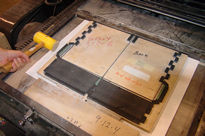 This is the die that cuts the folder paper.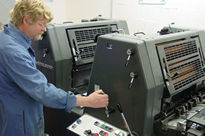 This is the 2 color Heidelberg press used for much of our spot color stationary, postcards and smaller brochures.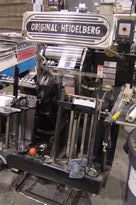 This is an embossing machine.
U