• See also Photoretouch
• Download our GDS Photography Samples Brochure 1.6mb pdf 110715

We approach photography with the following - does it communicate the clients' service or product to the viewer in an impactful and memorable way. A quality photo should draw that viewer in to find out more and eventually to a "call to action." We use our additional skills as graphic designers to insure those results. We can look at the whole package - headline, body copy, layout and the photo in a effective and cost efficient method.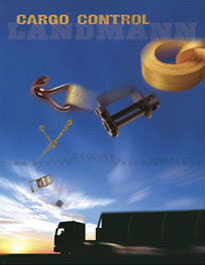 Client: Landmann Wire & Rope
Job: 4736.05LndmnCat3
Notes: Cargo Control product line for tie downs of flat bed rigs. We shot all the product photography.
See a page by page pdf 972k


---

Steve Garson photos on
Panoramio.com
http://www.panoramio.com/
user/719485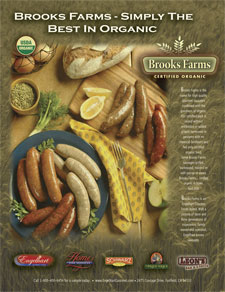 Client: Engelhart Gourmet Foods, Fairfield, CA
Ad Run: CA Grocer, DeliMAg
Size: Full page
Job: 4774EGF.BF-Ads
Notes: Extra care in the phototography including food and prop styling helped enhance the gourmet nature of the product.
Other work for client by GDS: Labels Logo Website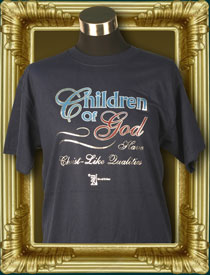 • Words To Wear photoshoot
We purchased a mannequin from N.Y.C. to prop the clients spiritual t-shirt line for the photoshoot. See their website that we designed for more photos.
4227Webb-Web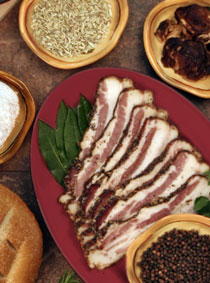 • Range Brothers photoshoot
Our client was lacking photos of their organic and grass fed meat products and we needed some to finish up their website. So we set up individual shots and spreads to show their healthy line. 4841RM.RngBrs
• Clocktower Pizza photoshoot
Photoshoot for a menu.
4883CTpizza-Menu


History

In the 1700s and the 1800s scientific pioneers had been trying to produce photographs, but it wasn't until January, 1839 that two men announced independently that they had perfected the process in 2 different ways.

On January 7th, Louis Jacques Mande Daguerre revealed his process for creating photographs on specially prepared copper plates.

Later that same month, William Henry Fox Talbot unveiled his method for making photographs on paper.

Kodak, later in the century, developed a consumer friendly method of multi-exposure film rolls that a person would turn in so Kodak could develope the prints. This revolutionized photography with access to the everyday amateur as we know it today.


---

1872 Eadweard Muybridge, a Still Motion Photographer, at the request of Leland Stanford and based on a wager that at a gallop all of a horses feet do not leave the ground (they do!), does a intricate series of still photos at Stanford Univ. When the photos are flipped through quickly they appear to be in motion, the prelude to movies.


---

August 20, 2007, my fellow USF Alma Mater Joe Rosenthal, passed away in Novato. He was 94. Joe is known for his famous photo of the raising of the U.S. flag on Iwo Jima in World War II that earned him the Pulitzer Prize. Rosenthal attended USF in 1943, was denied military service due to poor eyesight. He later joined the United States Maritime Service and worked as a photographer in the San Francisco office of the Associated Press.

On Feb. 19, 1945, Rosenthal was on assignment with a 70,000-man Marine deployment charged with taking Iwo Jima from Japanese control. The island included an airstrip deemed critical to the war effort by both the Allies and the Axis. On Feb. 24, the Marines captured the island and Rosenthal's flag-raising photo remains one of the most reproduced World War images ever.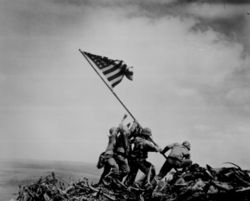 Joe Rosenthal / The Associated Press. 1 021707
http://en.wikipedia.org/wiki/
Joe_Rosenthal

The photo was used in the making of the huge (world's largest) bronze statue at Arlington Cemetary. I saw this in person 1976. Link 1 Link 2 Link 3 Link 4



---
Sources

The world's oldest photography museum - The George Eastman House in Rochester, NY. George Eastman was the founder of Kodak. Contains over 400,000 photographs since 1949.
www.eastman.org 030507
www.eastmanhouse.org 030507
Kodak Advertising Images:
www.eastmanhouse.org/inc/
collections/Kodak-collection.php 030507

http://web.inter.nl.net/users/
anima/index.htm 021705

http://photo.ucr.edu/
photographers/muybridge/ 021705

http://www.masters-of-
photography.com/M/muybridge/
muybridge_articles1.html 021705

http://www.stanfordalumni.org/
news/magazine/2001/mayjun/
features/muybridge.html 021705