Event
Solano County Fair and Fairrgrounds Promo
June 23–27, 2010

Client: Solano County Fairgrounds
Job:... 4827SCFair-Promo
Web: . http://www.scfair.com

• GDS was comissioned to create the promo images for the 2010 annual County Fair. In addition we created a first time logo for the year around Solano County Fairgrounds. GDS donated over $4,000 of design services to the fairgrounds.

Click on images for a larger view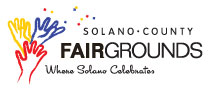 Logo Design used to promote the entire Fairgrounds for year around usage.

The GDS Team: Steve Garson - Owner/Lead Designer, Megan Dessel -Graphic Designer, Nelisa Agustin - Office Manager.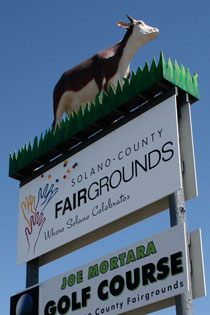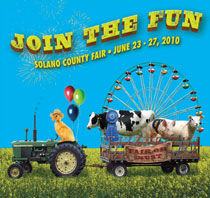 The GDS designed the main illustration that migrated to all print, signage and advertising needs.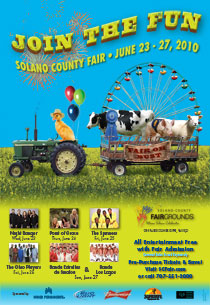 Poster 13" x 19"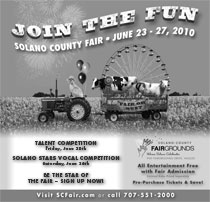 Ad in local Newspapers
Black and White 6.5" x 6"
GDS provided the newspapers with a editable digital file to change out the white box text area with daily current events.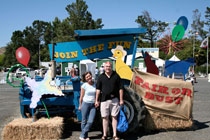 Michael Loebs, SCFair Artist, translated our design to physical elements as a lead-in to the fair entrance. Dee Dee my long-time visual critic and me - Steve Garson!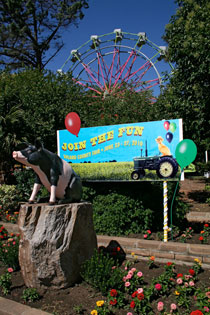 Into the Fair! Our intro sign greets visitors!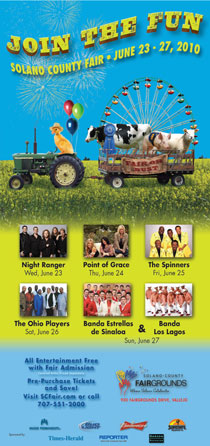 Ads were placed in 8 different local publications. This ad was placed in the Vacaville Reporter.
Ad size: 4.937" x 10.50" Full Color.





Back to EVENTS main page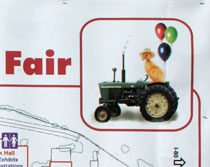 Where are we?!
Map of Fairgrounds with our graphics and sponsorship logo.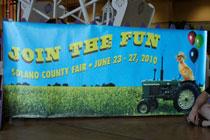 McCormack Hall signage greeting visitors.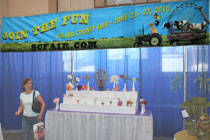 Plant display hall with our graphics greeting visitors.