Back to Awards main page
GDS Wins National Graphic Design Awards


Winning Postcard / Direct Mail design for TLW Public Relations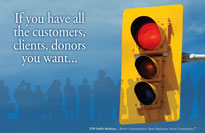 Larger view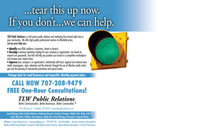 Larger view
CASE STUDY

Need
This public relations / marketing firm was looking to push up contacts and market presence and came to us for our design expertise

Solution
The clients hard hitting headline demanded a punchy visual for this direct mail postcard. Hard to lose when using a postcard - if it's done correctly - people will look at it - as opposed to an envelope which they may or may not open. We got some props with our company listed on the actual card.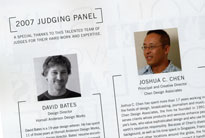 2 of the 7 judges from top USA design and ad agencies.
4867TLW
Awarding Organization: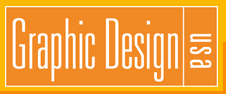 www.gdusa.com
Other GDS awards from same 2007 competition:
• Gaw Van Male Advertising
• Quail Creek Corporate ID
• Renovo Communities - Sidonia and Manzanita developments
• TLW Public Relations
---
The Award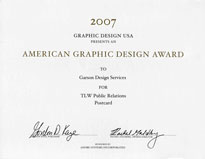 Larger View

Design Firm: Garson Design Services, Fairfield CA
Client: TLW Public Relations - Deloris Roach
Title: TLW Public Relations - Postcard
Art Director: Steve Garson
Designer: Steve Garson

Winners receive an embossed Certificate of Excellence and become eligible for reproduction in the Graphic Design USA's Awards Annual, seen by over 100,000 colleagues and clients each year. The 2007 Design Annual, with the winning entries, will come out January 2008.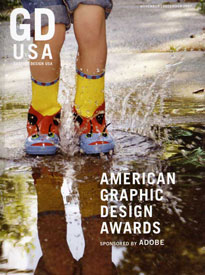 Larger view
Cover for the 2007 Design Annual with 5 of our awards




Press:

• Daily Republic
821kb

• Fairfield-Suisun Chamber of Commerce
168kb

• Vacaville Reporter
821kb